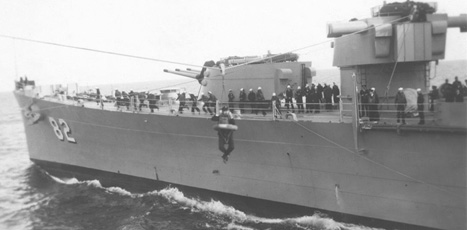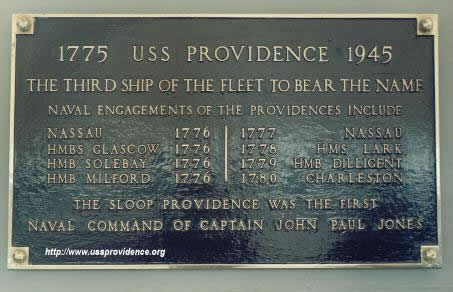 Photo submitted by Carl "Dusty" Dustin)
PROVIDENCE (CL-82) laid down 27 July 1943 by Bethlehem Steel Co., Quincy, Mass.; launched 28 December 1944; sponsored by Mrs. Mary Roberts; and commissioned 15 May 1945, Capt. W. B. Jackson in command.

Departing Boston 13 June 1945, PROVIDENCE completed shakedown out of Guantanamo Bay, Cuba. Upon arrival at Newport, R.I., 4 September, she trained prospective cruiser and carrier crews until 6 October.

Departing Boston in November, she visited Piraeus, Greece in December, Istanbul with MISSOURI (BB-63) 5 to 9 April 1946, and Alexandria, Egypt in May. Leaving the Mediterranean 16 June, she arrived at Philadelphia on the 25th. Following departure from the Delaware Capes in October and training out of Guantanamo Bay and Norfolk, Va., she left Hampton Roads for the Mediterranean 3 February 1947.

After exercises and port visits in the Mediterranean, she departed Athens, Greece in May, and arrived at Boston later that month.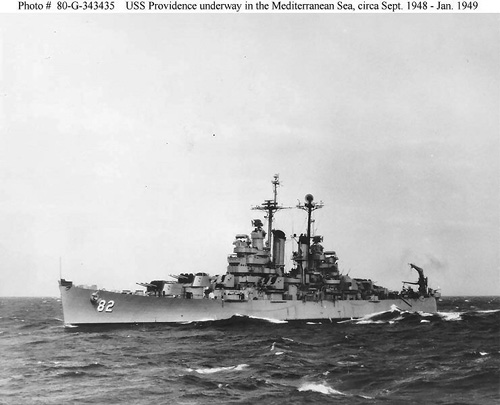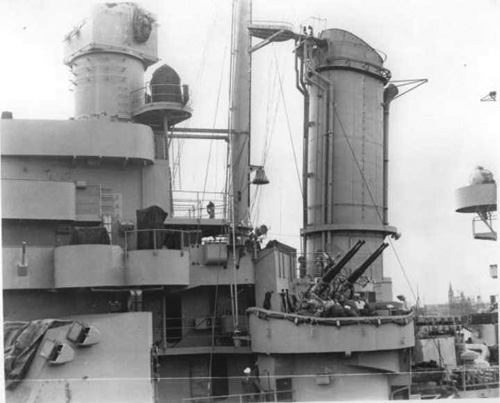 ---

Displacement: 13,755 t. (full load)
Length: 610'1"
Beam: 66'4"
Draft: 25'
Speed: 32 k.
Complement: 992
Armament: Twelve 6 inch Guns, ; Twelve 5 inch Guns; Twenty Eight 40mm; Ten 20mm; and Two catapults.
Class: CLEVELAND
next page